MUSIC
STORIES
of
Selma

With 4 years ages Selma start on music academy of Maasmechelen, Belgium. Today she can play very well on violin. The small little girl has several qualities and sometimes too much work, because; music, tennis, school and also the other hobbys ask much effort.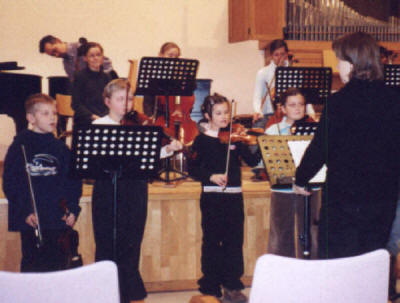 Selma Palic on the music concerto with friends and director
Music Academy Maasmechelen


MUZIEK
VERHALEN
van
Selma



Met 4 jaar leeftijden begint Selma op de Muziek Academie van Maasmechelen, BelgiŽ. Vandaag kan zij zeer goed op viool spelen. De kleine meisje heb meerdere kwaliteiten en soms teveel werk, want; muziek, tennis, school en ook de andere hobbys vragen veel inspanning.